What Happened to Them?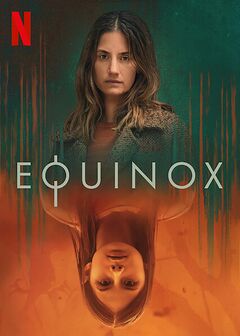 Equinox is a Danish mystery thriller series on Netflix created by Tea Lindeburg and is based on the acclaimed podcast Equinox 1985.
Astrid is only 9 years old in the year 1999 when a class of graduating students inexplicably disappears without a trace. Astrid, who is the sister to one of the missing students becomes traumatized and plagued by horrific visions after her sister's disappearance. In 2020 Astrid is peacefully living with her family when all of a sudden the nightmares come back and start haunting her. When the one survivor from 1999 mysteriously dies, Astrid is determined to find out what happened to her sister and the class, only to discover a dark and unsettling truth that involves her in ways she never imagined.
About Us
We're an encyclopedia run and maintained by people just like you! Created by fans, for fans, the Equinox Wiki is dedicated to building a comprehensive and informative resource about all things related to Equinox.
Community content is available under
CC-BY-SA
unless otherwise noted.